We will be recognized nationally for its rigorous curriculum, academic excellence and extracurricular achievement. Strengthened by diversity, our district will foster partnerships of staff, families and the community to develop students' educational, physical and social-emotional well-being.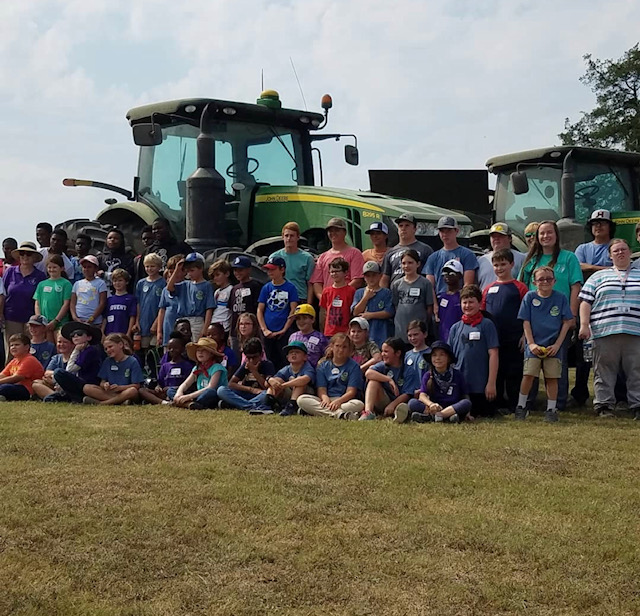 FFA attends FARM DAY
The Career-Technical Education Student Organization, FFA, attended Farm Day at Dee River Ranch! What an awesome, hands-on experience to have the opportunity to attend. Thank you Dee River for inviting us to attend! Learn more about Dee River Ranch, right here in Pickens County, as we are proud to have Dee River on the Agriculture Program Advisory Committee!
https://deeriverranch.com/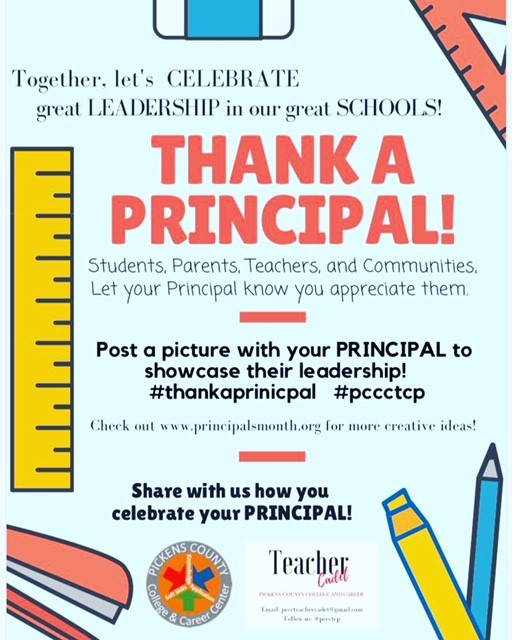 #thankaprincipal
The Teacher Cadet Program invites ALL to participate with this months Educational Awareness - #thankaprincipal. To learn more about the National campaign, check out
https://www.principalsmonth.org/
for more information!